See on Scoop.it – The Abuse of Grandma B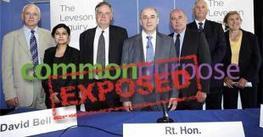 Peter Hofschröer's insight:
I just sent this e-mail to Ben Bradshaw MP. It seems the Brave New Labour Party is run by active elder abusers:
——– Original Message ——–
Subject: Labour MP abuses WWII Veteran
Date: Fri, 21 Dec 2012 06:56:29 +0100
From: Peter Hofschröer
To: 'Ben' <ben.bradshaw.mp@parliament.uk>
CC:
Dear Mr Bradshaw,
Is this story true?
http://www.ukcolumn.org/video/wwii-veteran-banned-visiting-wife-three-years-care-home
If so, by refusing to help this distraught elderly gentleman for three years, you have denied him a service to which he is entitled. That is ABUSE of a vulnerable person. That makes you, Mr Bradshaw, an ELDER ABUSER.
If this story is true, then you are not fit for public service and should RESIGN IMMEDIATELY.
See on www.ukcolumn.org